Chelle's Joe Nichols Fan Site
|
home

My First Joe Nichols Show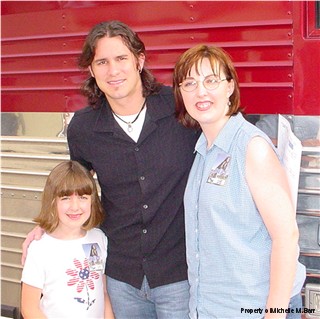 Finally... a dream come true! I've been waiting for a long time to see Joe live. I am a huge fan. And a big thanks to some wonderful people... you know who you are, for making this happen. Once we got in to Sea World we made a quick trip to some of the exhibits. Then we headed straight to the Gunn Meadow Theatre where the concert was held. My first question was where and when is Meet & Greet. Gates opened at 4:00 and the concert started at 5:00. I met Chris at the merchandise table. I had some promotional items, album flats, post cards and cut outs but I couldn't set them up at the merchandise tabe so I passed them out.
TC Taylor
performed first. Then we lined up at 5:45 for Joe's Meet & Greet. Kaitlyn and I were first in line and now I wish we would have been last. Hind sight is always 20/20. Before we were taken back I met another fan, Valerie. She even asked if I was part of the Yahooters! I was so nervous and shaking like a leaf. We were taken to the bus and told to wait at the door. Joe came out looking absolutely gorgeous and I thought I would fall out. I shook his hand and introduced myself and Kaitlyn. Kaitlyn gave Joe a picture she drew of Joe and herself looking at Shamu and a baby whale. He talked to Kaitlyn and loved her picture. I told him I had messages for him and Brian from some fans and some of the Yahooters. He said "Wow Cool Thanks". I had him sign my fan club photo and a copy of my fan site's index page. We then had our picture taken. I congratulated him on his ACM award. I had so much I wanted to tell him and now wish I had written my own memo. I was so nervous and we were being rushed through since he had to get on stage. It's all still a blur so I know I'm leaving out some of what was said or done. There were four winners from a local radio station,
Y100
, plus the some of the radio station's staff. One of the winners was celebrating her 62nd birthday. What a birthday gift! Joe was wonderful, kind, polite and looked magnificent! He wore blue jeans, a black shirt over a white t shirt. After the Meet & Greet, we were all lead back to the venue to get ready for the show.....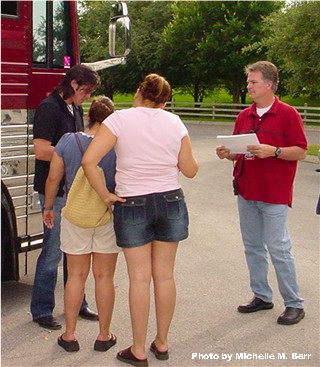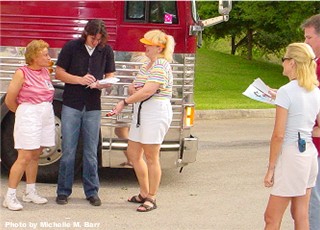 The band came out and one of the radio staff members introduced Joe listing all his awards and number one hits... We were sitting in the front and there is quite a bit of distance from the stage and seats. Joe put on an amazing show! Not that I had any doubts. My husband was impressed. He is a big fan of traditional country music and loves Merle Haggard. Here is the set list (from what I remember)...
Please Don't Play A 11 (?)
You Ain't Heard Nothing Yet
Footlights - Merle Haggard
Band Intro
You Can't Break The Fall
Lord I Think I Want My Rib Back - Keith Whitley
Farewell Party - Gene Watson
I'm Ready (?)
Ramblin' Fever - Merle Haggard
Life Don't Have To Mean Nothin' At All
The Fightin' Side Of Me - Merle Haggard
Honky Tonk Woman - (?)
You Never Even Call Me By My Name - David Allan Coe
Joe talked about his two number one hits before he sang his newest single,
She Only Smokes When She Drinks
and asked the audience to help make it his third number one. I don't think it'll be a problem! Joe showed his wonderful sense of humor during the show. He said he wanted to go dive in with Shamu! And someone from the audience even got him to say "Go Spurs" he then said "That was easy!" The audience stayed in their seats for most of the show and then before he sang
Honky Tonk Woman
he invited everyone to the stage and started a sing-along. The audience loved him and after the show, many of them headed to the merchandise table. I did as well so I could add the blue
Brokenheartsville
t-shirt to my Joe Nichols t-shirt collection! Some of my pics didn't come out well because of the lighting but here are a few of the good ones...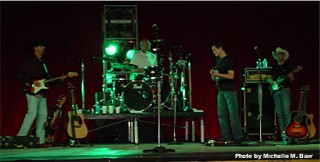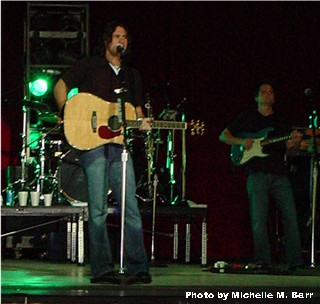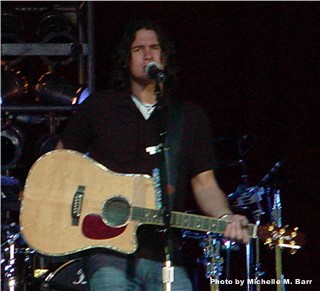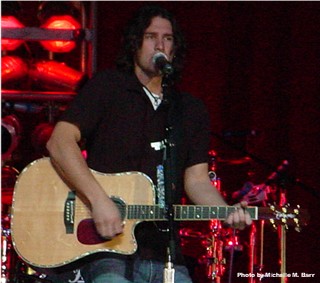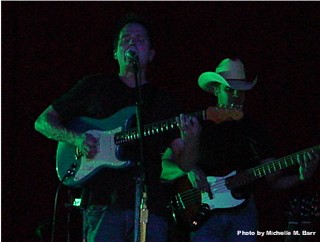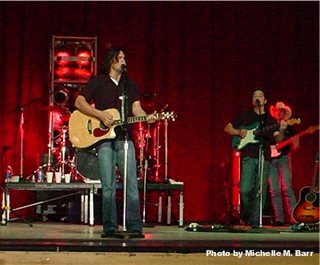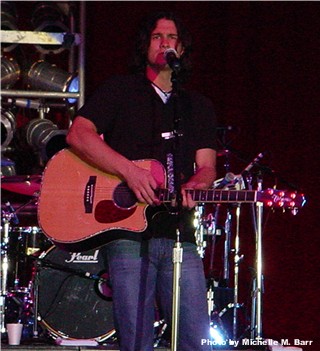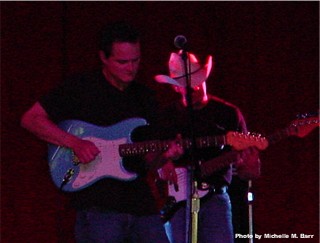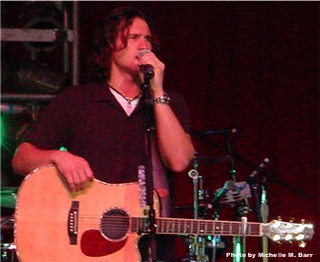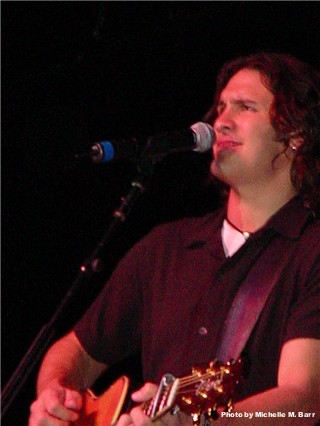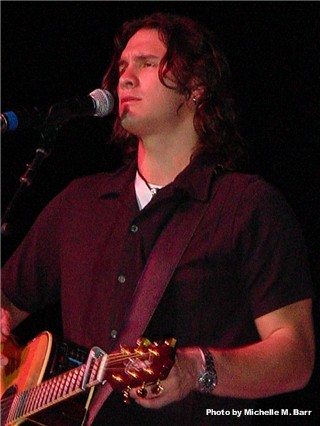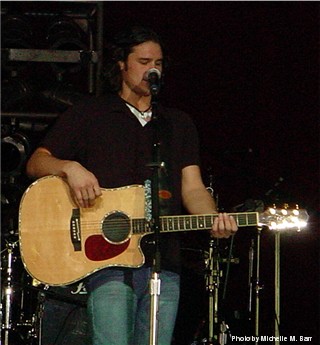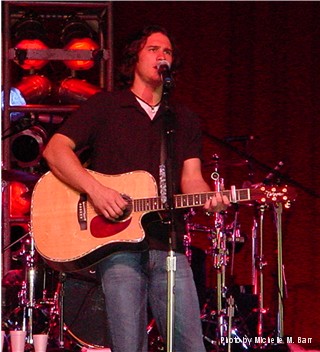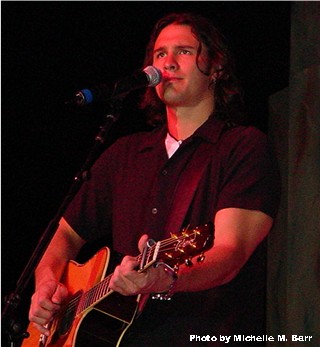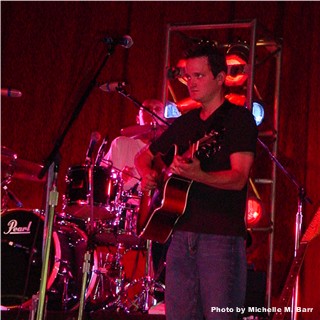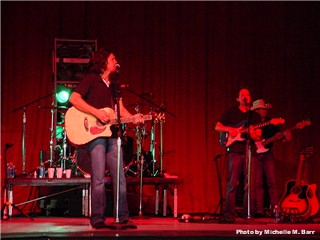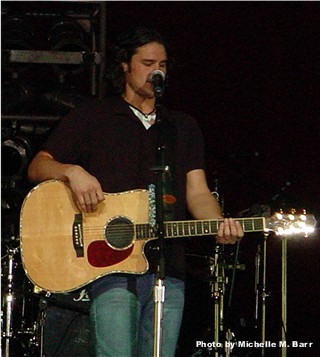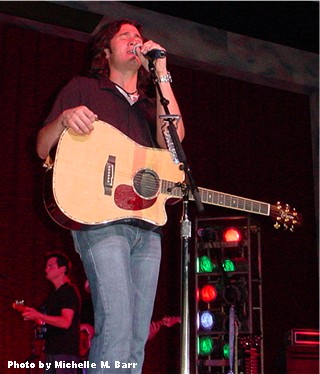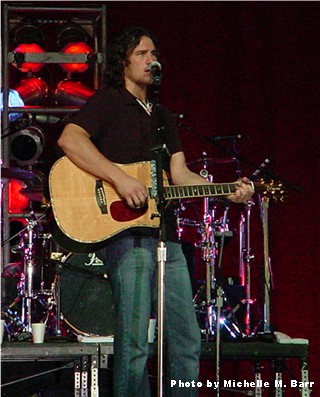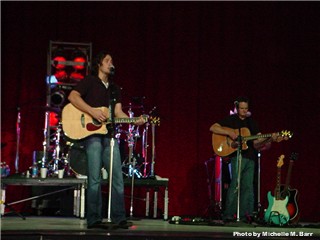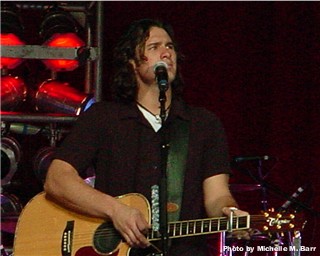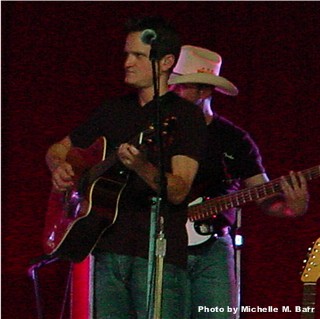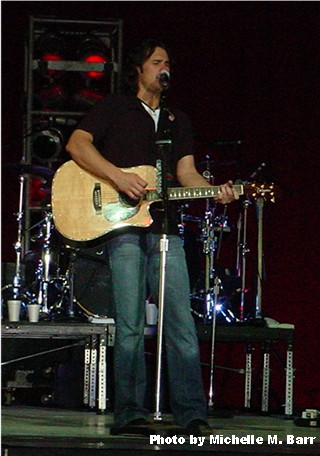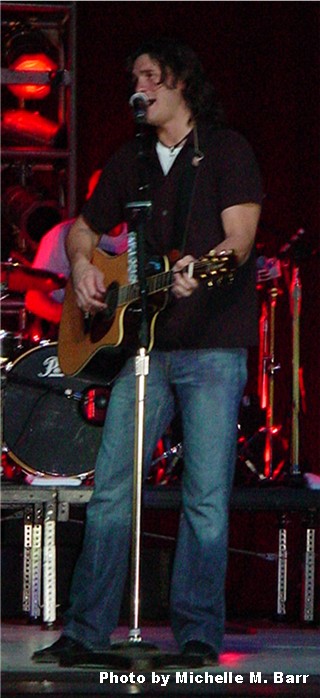 I truly enjoyed the show and can't wait for the next one!

ICQ: 152804455
Yahoo! Messenger: chellemb1970
AIM: ChelleMB70